Welcoming Adi and Powering Skipcart's Future in Last Mile Delivery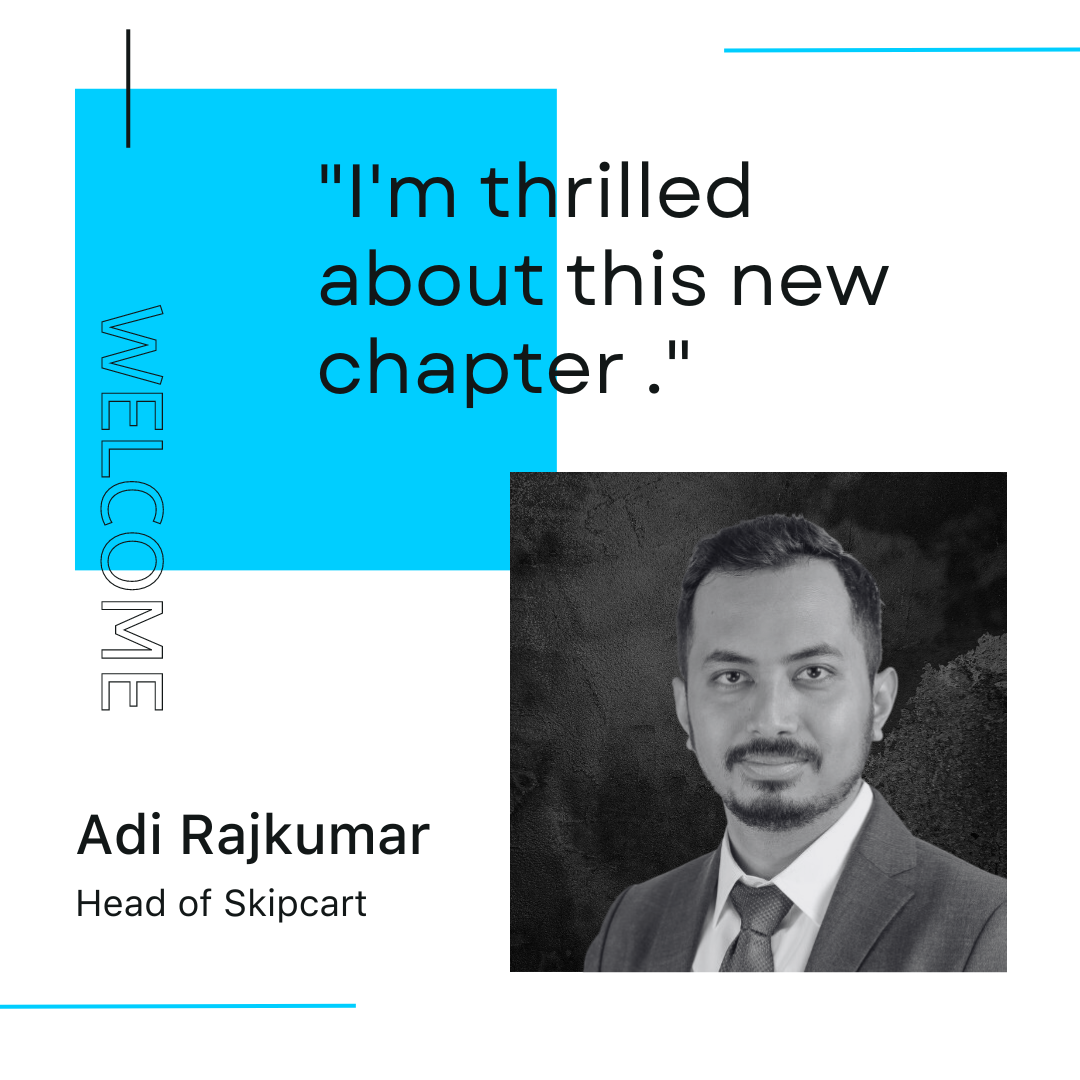 We are beyond thrilled to welcome to Aditya (Adi) Rajkumar, the newest addition to the Skipcart team as the Head of Skipcart. Adi's arrival brings a wealth of experience, a proven track record of success, and a renewed drive to lead us in revolutionizing the Last Mile space.
A Trailblazing Career in Logistics
Adi's journey in the logistics industry has been nothing short of extraordinary. During his time at DoorDash, he made a significant impact by scaling business units and expanding into new geographic markets. As the General Manager of Caviar & DoorDash Premium, he steered a remarkable $4 billion gross order volume business unit, achieving unprecedented growth. Prior to that, as the GM of DoorDash US Markets, Adi played a pivotal role in tripling market share in priority regions across the US, including Florida, Texas, New York, Los Angeles, and rural areas.
Before his tenure at DoorDash, Adi honed his expertise as a consultant in Deloitte's Strategy & Operations group for eleven years. His focus on growth strategy, mergers and acquisitions, synergies, and value creation has equipped him with invaluable insights to lead Skipcart to new heights.
Business Acumen and Technical Expertise
Adi's educational background is equally impressive, underscoring his commitment to excellence. Holding an MBA from Carnegie Mellon's Tepper School of Business and a bachelor's degree in mechanical engineering from Purdue University, he brings a unique blend of business acumen and technical know-how to our team.
As we set sail on this new chapter with Adi, we have full confidence that his expertise, leadership, and unwavering commitment to excellence will propel Skipcart forward. Join us in welcoming Adi to the Skipcart team as he immerses himself in all facets of our operations.
Stay tuned for thrilling developments and groundbreaking initiatives as we forge ahead, shaping the future of Last Mile delivery with Adi at the helm. Together, we are poised to achieve new heights and transform the logistics landscape.
Welcome, Adi!
As one of the largest on-demand delivery companies in the United States, Skipcart connects retailers, grocers, and restaurants with its local driver network, giving the option to offer their customers delivery in as little as 30 minutes.
Today, Skipcart completes deliveries across the country through a network of crowd-sourced drivers. Skipcart continues to bring hyperlocal delivery to businesses across the US.
Skipcart is a privately owned company founded in 2018 in San Antonio, TX, and is currently operating throughout the United States with a fleet size of approximately 150,000 drivers. More information about Skipcart can be found at skipcart.com