Throughout the month of February, we will be highlighting the stories and accomplishments of notable Black American figures in the logistics and transportation industry. 
These individuals have broken barriers and paved the way for future generations to succeed in a field that has traditionally been underrepresented by people of color.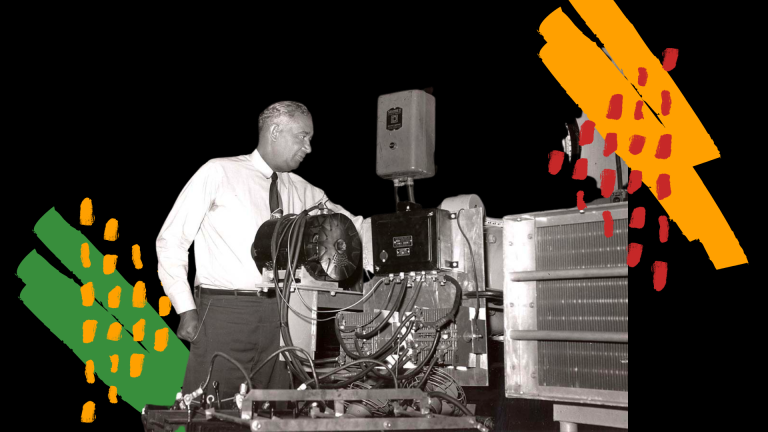 One such figure is Frederick McKinley Jones, an inventor and engineer who made significant contributions to the logistics and transportation industry. He is best known for inventing the first reliable refrigeration system for long-haul trucks, which revolutionized the way perishable goods were transported across the country.
The Refrigeration Invention
Before Jones' invention, long-distance transportation of perishable goods was difficult and often resulted in spoilage. Jones' refrigeration system allowed for the transportation of goods like meat, dairy products, produce, and even blood for soldiers during World War II, across long distances without spoiling. This had a major impact on the logistics and transportation industry, as it allowed for the distribution of perishable goods to more locations and improved the efficiency of transportation.
Jones' invention also led to the creation of Thermo King Corporation, which he co-founded in 1938. The company quickly became a leader in refrigerated transport technology, producing not only refrigeration systems for trucks but also for ships, trains, and planes. 
Jones' knack for electrical and mechanical engineering caused him to be awarded more than 60 patents for his work. His contributions to the logistics and transportation industry helped to revolutionize the way goods were transported and distributed, making it possible for perishable goods to reach further destinations in better condition. His work has had a lasting impact on the industry and helped to pave the way for future advancements in transportation technology.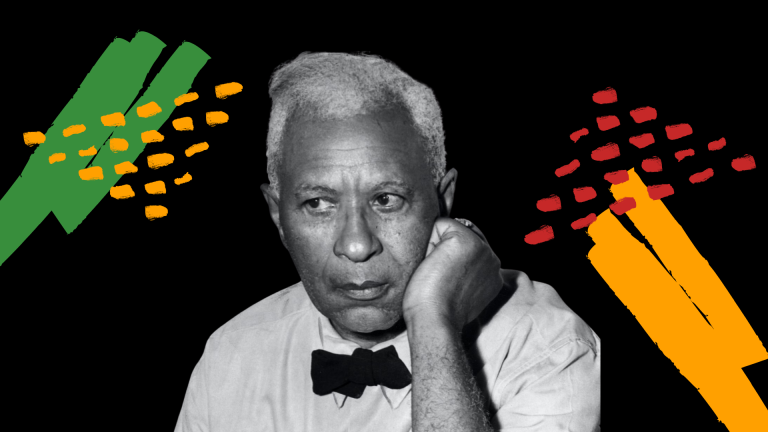 Garrett Morgan was an inventor and entrepreneur who is best known for inventing the three-position traffic signal, which continues to be used today around the globe.
Three-Position Traffic Signal
In 1923, Morgan invented the three-position traffic signal, which revolutionized the way traffic flow was managed on busy streets and highways. This innovation provided drivers with clear and concise signals, greatly reducing the risk of accidents and improving the efficiency of transportation.
Before Morgan's invention, traffic signals only had two positions: green and red. Drivers often didn't know how long they had to wait before the signal changed, leading to confusion and accidents. Morgan's innovation added a yellow signal that indicated to drivers that the light was about to turn red, giving them time to slow down and stop safely.
Morgan's invention was so successful that he was awarded a patent for it and quickly began selling the rights to cities across the country. The three-position traffic signal is now a standard feature in traffic management systems worldwide, and has saved countless lives and prevented countless accidents.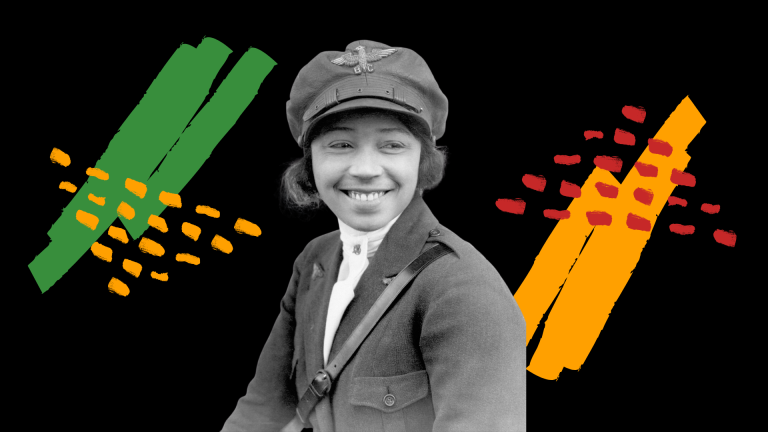 Another notable figure is Bessie Coleman, the first Black American woman to hold a pilot's license. Coleman grew up in a time when Black Americans, and especially women, faced significant barriers to entering the aviation industry. Coleman faced discrimination and racism in her pursuit of becoming a pilot, but she refused to let that deter her.
Breaking Through Barriers
Despite facing discrimination and limited opportunities for training, Coleman was determined to become a pilot. She saved money and moved to France to attend flight school, earning her pilot's license in 1921. Upon her return to the United States, Coleman quickly gained fame as a skilled and daring pilot, performing at air shows across the country. 
Coleman's contributions to the logistics and transportation industry are significant, as she helped to break down barriers for Black Americans and women in aviation. Her success inspired others to follow in her footsteps, and she paved the way for future generations of African American aviators and pilots.
In addition to her work as a pilot, Coleman also used her platform to advocate for racial and gender equality, speaking out against discrimination and injustice. She became a trailblazer for other women and people of color in the field of aviation. Today, Coleman remains a symbol of perseverance and determination, and her legacy has had a lasting impact on the logistics and transportation industry and beyond. 
We Continue To Celebrate Black Americans' Accomplishments
These are just a few examples of the many Black American pioneers who have made significant contributions to the transportation and logistics industry. As a delivery company, we are committed to fostering an inclusive and diverse workforce, and we are proud to honor and celebrate the achievements of these trailblazers during Black History Month.
We also want to take this opportunity to remind our employees, partners, and drivers that we stand in solidarity with the Black community and we will continue to strive for diversity, equity and inclusion in all areas of our business.
As one of the largest on-demand delivery companies in the United States, Skipcart connects retailers, grocers, and restaurants with its local driver network, giving the option to offer their customers delivery in as little as 30 minutes.
Today, Skipcart completes deliveries across the country through a network of crowd-sourced drivers. Skipcart continues to bring hyperlocal delivery to businesses across the US.
Skipcart is a privately owned company founded in 2018 in San Antonio, TX, and is currently operating throughout the United States with a fleet size of approximately 150,000 drivers. More information about Skipcart can be found at skipcart.com